ESPORRE A CIBUS 2020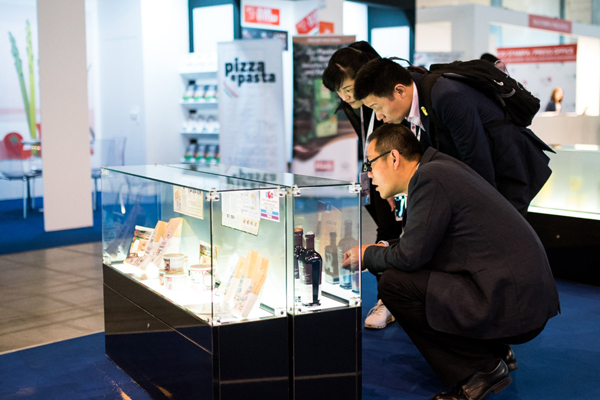 Scopri CIBUS 2020
Anche nel 2018, Cibus si è confermato l'evento di riferimento dell'agroalimentare italiano. Esclusivamente dedicato ai principali operatori e professionisti del settore agroalimentare, Cibus presenta un'offerta di prodotti Food Made in Italy unica e completa in un format efficace e dinamico articolato per i key-players del settore
Scopri di più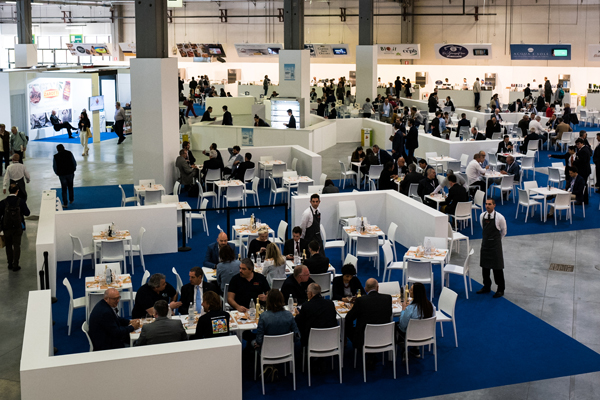 I numeri di CIBUS 2018
Cibus è da sempre una piattaforma che promuove l'incontro tra le componenti produttive dell'industria agro-alimentare italiana con le missioni commerciali estere provenienti dai maggiori mercati del mondo e con i grandi retailer continentali e internazionali. Questa è la "reason why" per cui la vostra azienda non può mancare un appuntamento come Cibus 2020.
Scopri di più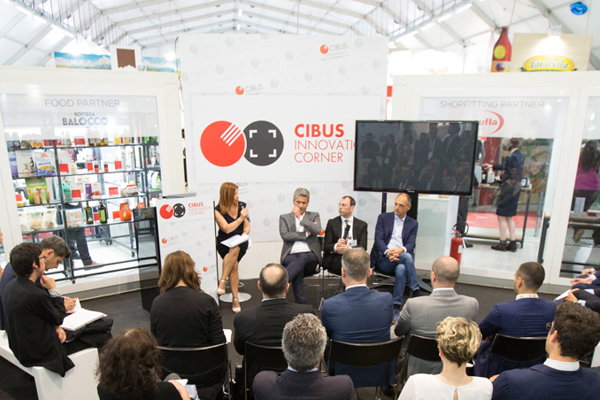 Aree Speciali e novità di prodotto
Nella sezione Novità di prodotto buyers e professionisti dell'agroalimentare troveranno i prodotti più innovativi presentati per la prima volta a Cibus dagli oltre 3.000 espositori.
Cibus Innovation Corner riunisce il meglio del Food Authentic Italian da oltre 3.000 produttori: una vetrina unica per il Food & Retail
Scopri di più
MAPPA DEL QUARTIERE
UN LAYOUT ESPOSITIVO DI 135.000 mq
REVIEWS

At Cibus there are many product innovations.
Chris Garzino
Fairway Market - UNITED STATES OF AMERICA
A very useful event for buyers, both for the relations with one's current suppliers and to learn about innovations and new business opportunities.
Jacobus Marthinus Crafford
Shoprite Checkers - SUDAFRICA
I would recommend Cibus to my colleagues because I think it is a must for all the professionals of this industry.
Kseniia Kalinina
Aie Premium - RUSSIA
Cibus impressed me because there are many suppliers, it is well organised and it is very easy to manage one's time, to plan one's meetings.
Anna Malko
Metro - UKRAINE
At Cibus there is a lot to discover, it is a paradise for those who work in the food industry.
Haouchine Hakim
Pizza Express - CHINA
Most of the business contacts are of good quality. The hosted buyer program is a very good mechanism to facilitate the business opportunities between the countries.
Weixin Yang
Import Manager, Metro – CHINA
Italian Food is a capital reality for the economy and the development of the country on an international scale. Parma has made a fantastic job of bringing together so many producers.
Alex Tosolini
Senior Vice President, The Kroger Company – UNITED STATES OF AMERICA
The organization was excellent and I hope to return in the next edition.
Miren Jasone Ruiz Arregui
Purchasing Manager, Eroski – SPAIN
Terrific show with so much to offer in the way of new products that are on trend.
Chris Graas
KeHE Distributors - UNITED STATES OF AMERICA
I met thousands of awesome Italian business partners at Cibus!
Donghee Ahn
Aeon Trading Company - SOUTH KOREA
This was an amazing opportunity to get exposure to a very vast range of Italian companies and products. The show was beautifully set up and easy to navigate. I made some great connections that I hope will positively impact our business in the future. Thank you!
Claudia Vorlaufer
Earls Kitchen and Bar - CANADA
It is good to have a fair where you can meet all the interesting Italian suppliers. It is well organized and for me it was added value for my knowledge.
Michel Mahulette
AMS Sourcing - NETHERLANDS
World best show, class and full of exciting product. its my 5th time visit and this show keeps getting better and better.
Girar Gerardos Vouyoukas
Fresh Express LLC - UNITED ARAB EMIRATES
A unique oppotunity to deeply know about italian food. Professional but close to the client. Seriously, a great approach to the "new traditional Italian Market".
Maria Mercedes Garcia Goti
Eroski - SPAIN
A good fair in many ways. Perfect size, not too small or too big and the suppliers had time to engage in discussions and meetings. Very well organized by the staff. I definitely would recommend joining the fair.
Jessica Brostroem
Coop - SWEDEN
Cibus is the closest and deepest place to meet Italian food.
Kim Junyoung
Hyundai Department Store - SOUTH KOREA
It led to the business from now on. I think it is a great fair.
Takayoshi Yamawaki
Isetan Mitsukoshi - JAPAN
Really its a unique show in the whole world that I can't missed.
Khan Mohammed
Olayan Food Services Company - SAUDI ARABIA
Abbiamo fatto il possibile per non arrivare alla decisione di rinviare Cibus ma l'incertezza e le preoccupazioni che ancora abbiamo nel nostro paese relativamente al persistere del CoronaVirus, che ha come conseguenza il pericolo di avere una presenza non adeguata di visitatori ed espositori, ci obbliga a rinviare a settembre
Ivano Vacondio
Presidente di Federalimentare
CONTATTI

Mettetevi in contatto con noi. Il nostro team sarà felice di aiutarvi per rendere la vostra partecipazione a CIBUS semplice ed efficace.
Marketing & Comunicazione