8th Workshop: CONFECTIONERY
Upcoming events, May, 25:
Pasta, ready and tomato sauces. The italian colours in the world
ARE YOU READY FOR THE BEST EXPERIENCE EVER AT CIBUS 2021?


VISITORS
Italian agri-food manufacturers meet Italian and international business professionals of the Retail and Food Service channels
Discover how to visit

BUYERS PROGRAM
A dynamic and innovative program dedicated to key-players of the international market to discover Made-in-Italy food.
Read more

VENUE
135,000 square meters of exhibiting area available for the best players of MADE-IN-ITALY products.
Discover more

A UNIQUE LOCATION
In Parma, Unesco's Creative City of Gastronomy and Italian Capital of Culture 2020+21.
Read more
PRESS RELEASES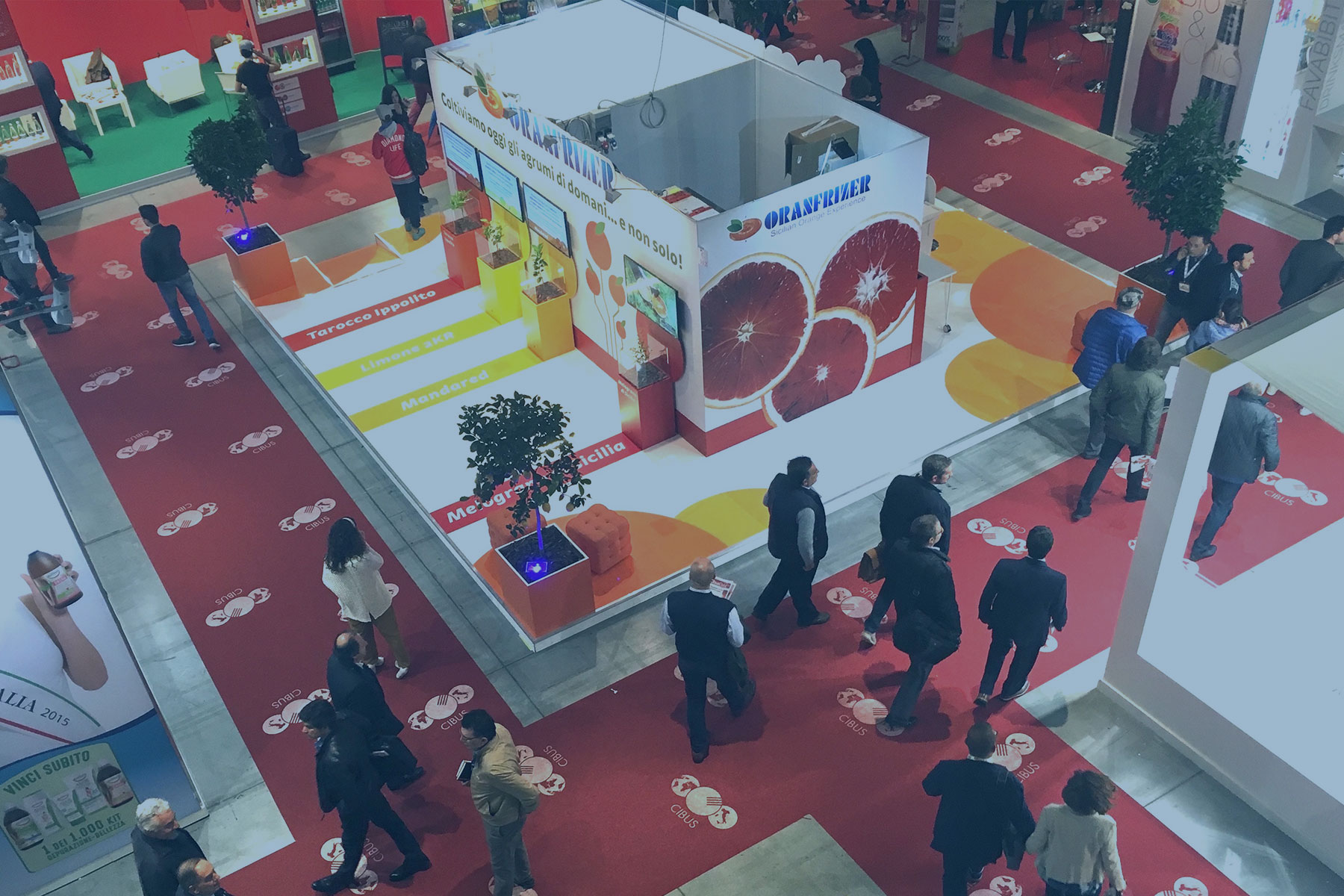 02 February 2021
CIBUS 2021 : DATES CONFIRMED 1ST WEEK OF SEPTEMBER
The evaluation of the vaccine campaign and air travel bubbles for overseas professionals have been taken into account for the final decision.
DISCOVER MORE
25 June 2020
Cibus Forum, 2-3 September, Fiere di Parma
From transition to transformation, how to react to the new scenarios opened by the Covid-19 emergency. This is the topic to be discussed by the community of Cibus Forum: 2 and 3 September 2020 at the Parma exhibition centre.
DISCOVER MORE
TESTIMONIALS FROM 2018 EDITION VISITORS

At Cibus there is a lot to discover, it is a paradise for those who work in the food industry.
Haouchine Hakim
Pizza Express - CHINA
Cibus impressed me because there are many suppliers, it is well organised and it is very easy to manage one's time, to plan one's meetings.
Anna Malko
Metro - UKRAINE
A very useful event for buyers, both for the relations with one's current suppliers and to learn about innovations and new business opportunities.
Jacobus Marthinus Crafford
Shoprite Checkers - SOUTH AFRICA
I would recommend Cibus to my colleagues because I think it is a must for all the professionals of this industry.
Kseniia Kalinina
Aie Premium - RUSSIA
At Cibus there are many product innovations.
Chris Garzino
Fairway Market - UNITED STATES OF AMERICA
Most of the business contacts are of good quality. The hosted buyer program is a very good mechanism to facilitate the business opportunities between the countries.
Weixin Yang
Import Manager, Metro – CHINA
Terrific show with so much to offer in the way of new products that are on trend.
Chris Graas
KeHE Distributors - UNITED STATES OF AMERICA
I met thousands of awesome Italian business partners at Cibus!
Donghee Ahn
Aeon Trading Company - SOUTH KOREA
This was an amazing opportunity to get exposure to a very vast range of Italian companies and products. The show was beautifully set up and easy to navigate. I made some great connections that I hope will positively impact our business in the future. Thank you!
Claudia Vorlaufer
Earls Kitchen and Bar - CANADA
It is good to have a fair where you can meet all the interesting Italian suppliers. It is well organized and for me it was added value for my knowledge.
Michel Mahulette
AMS Sourcing - NETHERLANDS
World best show, class and full of exciting product. its my 5th time visit and this show keeps getting better and better.
Girar Gerardos Vouyoukas
Fresh Express LLC - UNITED ARAB EMIRATES
The situation has worsened over the last days with the rise of restrictions to travel to and from Italy from several countries. The context has become too precarious and these circumstances are likely to damage Cibus, the investments of our exhibitors, as well as the reputation of Parma which this year is also the Italian Capital of Culture. The postponement to September is a responsible and strategic choice: Cibus will become the key appointment of next fall for the international market and for Made in Italy food. Hence the decision to postpone. In the interest of everyone.
Antonio Cellie
CEO of Fiere di Parma
Cibus is the closest and deepest place to meet Italian food.
Kim Junyoung
Hyundai Department Store - SOUTH KOREA
It led to the business from now on. I think it is a great fair.
Takayoshi Yamawaki
Isetan Mitsukoshi - JAPAN
Really its a unique show in the whole world that I can't missed.
Khan Mohammed
Olayan Food Services Company - SAUDI ARABIA
The organization was excellent and I hope to return in the next edition.
Miren Jasone Ruiz Arregui
Purchasing Manager, Eroski – SPAIN
Italian Food is a capital reality for the economy and the development of the country on an international scale. Parma has made a fantastic job of bringing together so many producers.
Alex Tosolini
Senior Vice President, The Kroger Company – UNITED STATES OF AMERICA
A unique oppotunity to deeply know about italian food. Professional but close to the client. Seriously, a great approach to the "new traditional Italian Market".
Maria Mercedes Garcia Goti
Eroski - SPAIN
A good fair in many ways. Perfect size, not too small or too big and the suppliers had time to engage in discussions and meetings. Very well organized by the staff. I definitely would recommend joining the fair.
Jessica Brostroem
Coop - SWEDEN
We have done everything possible to avoid the decision to reschedule however, the uncertainty and concerns regarding the persistence of COVID-19, which risk having a severe impact on the number of visitors and exhibitors, have led us to the decision to push back Cibus to September
Ivano Vacondio
President of Federalimentare